IG.com is a global leader in leveraged financial market trading and wealth management. My main area of focus have been:
Trading platform design for complex instruments
Client onboarding
Simplify trading concepts
Trading Platform Design
Work closely with compliance and business to incorporate better cost transparency to across our range of trading platforms. This project took well over 1 year and 20 tech and business teams at IG. One of the most complex regulatory project.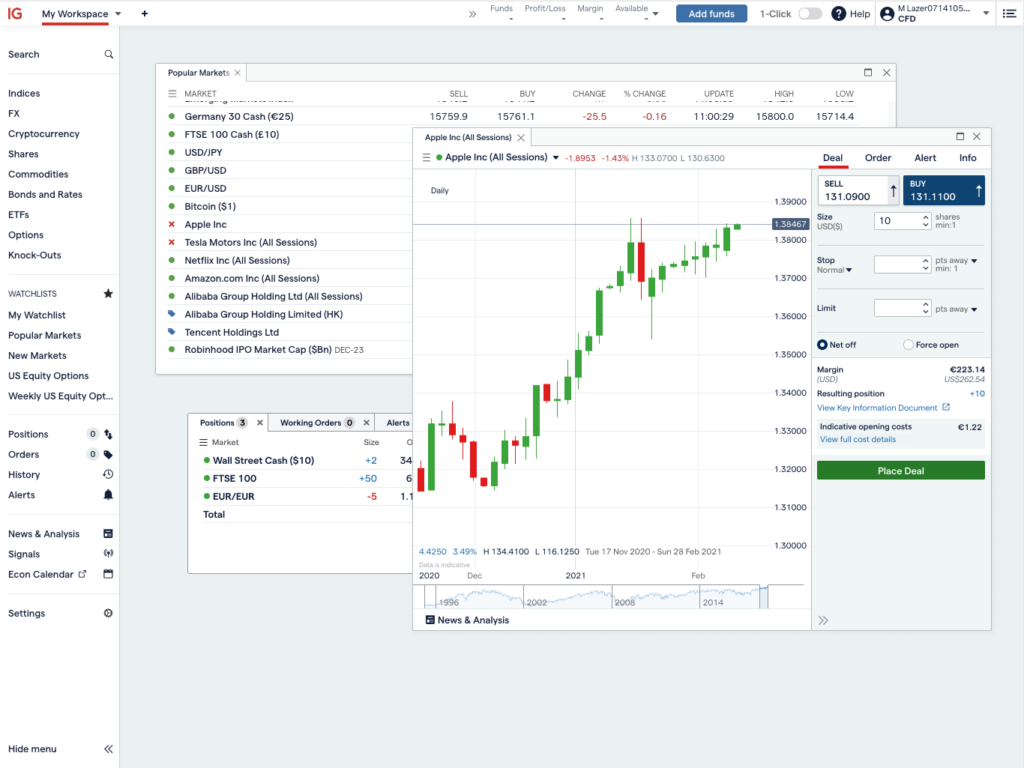 Client Onboarding
Redesigned the client onboarding process within a highly regulated industry, resulting in significant revenue improvement in conversion within just 3 months.
Simplifying Trading Concepts
A self initiated project to simplify financial trading concepts using interactive explainers and calculators that managed to improve user signup conversion up to as high as 100%. Leverage prototyping via Axure as a way to quickly.